500th Reformation Anniversary Information
---
Dear brothers & sisters in Jesus at Memorial,
Enough tickets have been reserved for our congregation's hosting of A Return to Grace, the WELS-written and produced movie about the life, theology, and lasting impact of Martin Luther.
The movie will be shown Wednesday, October 25 at 6:30 PM in one of the theaters at Celebration Cinema in Lansing.
To answer some questions that have been asked...
What if more than 75 tickets are ordered? That will be wonderful! Tickets can still be ordered after the figure is reached. We had to give the theater a minimum number of tickets to reserve a screen for the movie, and thge number we chose is 75. It would be great if we could sell out one of the theaters at Celebration Cinema for our event!
I ordered tickets, but received an email from Tugg that the charges are pending. What is that? Tugg is the company that the WELS producers are using to promote the movie for special showings like the one we are hosting. Until 75 tickets are reserved, no one's credit card will be charged; rather the charges will be pending. (If we don't meet that threshold, your credit card will not be charged for the tickets you ordered.)
I have ordered tickets. How will I receive them? It's my understanding from Tugg that once 75 tickets have been reserved for our event, those who have ordered tickets will be sent an email with the tickets for that evening's movie.
If I--or friends or relatives--don't know until the day of the event, can I or they still get tickets? Yes, tickets can be ordered until 2:00 PM the day of the event. But tickets will not be sold at the theater. You must order them online and do so before early afternoon the day of the movie.
I saw the movie about Luther on PBS September 12. Why should I pay to see it again? The movie we will see is not the identical movie. About 1/2 to 2/3 is the same. But the WELS members who wrote and produced both the PBS version and the large screen version did so with two different audiences in mind. The PBS version is more historical in nature. The movie we will see on October 25 is more theological in nature.
How do I order tickets? Tickets are $9.00, plus a $1.00 booking fee. Tickets must be ordered online (no tickets available at the theater). Here is the web link to use for ordering tickets: https://www.tugg.com/events/a-return-to-grace-luther-s-life-and-legacy-eijp
Why don't we invite members of sister WELS congregations to the event? Some of the area WELS congregations have already hosted a showing of A Return to Grace. But we have contacted area WELS congregations that have not yet hosted a showing of the movie, asking them to promote the October 25 event. We're pleased to say that they have let their members know about our congregation hosting the movie at Celebration Cinema.
In Jesus, Pastor Voss
---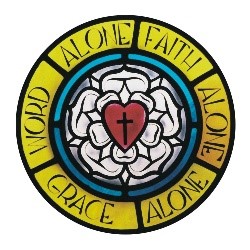 We at Memorial Lutheran Church
are thanking God for blessing Martin Luther with gifts to share God's true Word in a troubled world. We will do so by having two services to commemorate the 500
th
Anniversary of the Reformation on October 29 and November 5. Our Lutheran Elementary School students and our Sunday School students will join to sing a song on October 29. Our choir will sing several songs on November 5. We will also hold Bible classes on Sundays focused on the Reformation and what it means for us. We always remember that it is "
By Faith Alone, By Grace Alone and By Scripture Alone"
that we are saved.
---
REFORMATION 500 SERVICE
will be a festival service to celebrate the 500th anniversary of the Lutheran Reformation put on by the WELS churches of Michigan.
Sunday, November 5
4:00 PM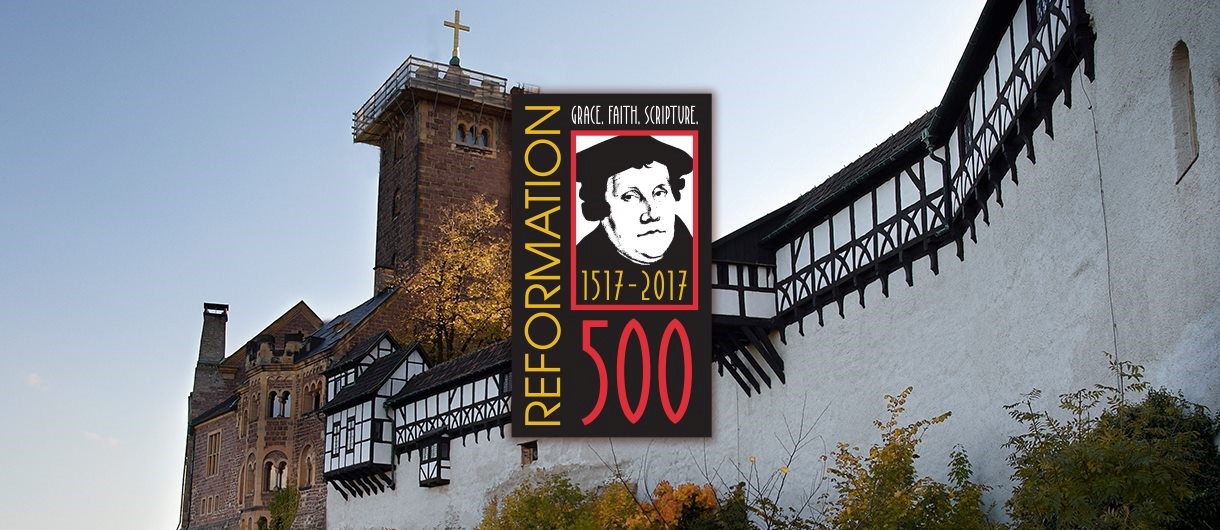 The Heritage Theater
in the Dow Event Center in Saginaw
A mass choir will sing as well as choirs from our Lutheran high schools in Michigan. Many instruments will also edify the service.
The pieces that the mass choir will be singing are:
A Mighty Fortress
God is Our Refuge and Strength
Lord Keep Us Steadfast In Your Word